When Facing Life's Toughest Moments
Turn to an Attorney
Who Genuinely Cares
Criminal Defense & Personal Injury Attorney in Elk City, OK
Mark Albert
Attorney at Law
Attorney Mark Albert received his law degree from the University of Oklahoma College of Law in 1988 and was admitted to practice in Oklahoma and the U.S. District Court for the Western District of Oklahoma that same year. For over 30 years, Mark has handled many cases ranging from criminal defense to personal injury. In his free time, he enjoys staying active in his community and church. Contact him today to set up a consultation for your case.
MORE ABOUT MARK
Why Choose Attorney Albert?
Whether you need a criminal defense or personal injury attorney, Mark Albert is here to help Elk City, Oklahoma residents with their legal troubles. Reach out to him today to discuss your case.
He's Experienced
With over 30 years of diverse experienced, Mark Albert has handled cases having to do with assault, drug possession, car accidents, workers' compensation, and more.
He's Straightforward
Mark will keep you up-to-date with the progress of your case. He will work closely with you so that he can holistically seek your goals. Trust that he has your best interest in mind.
He Genuinely Cares
Each case that Mark takes on is very important to him. He strives for a solution that will fit your specific needs. You will not be just another case to him. Contact him today to get started.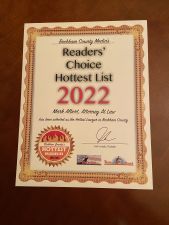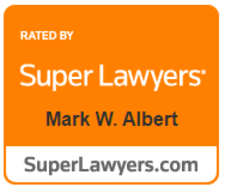 Schedule a Consultation Today
If you have been charged with a crime or suffered a traumatic injury in Elk City, Oklahoma, contact Attorney Mark Albert today to schedule an initial consultation.
Talk to an Elk City
Trial Attorney Today
Being charged with a crime can be one of the most difficult experiences that you can go through. You need an advocate that you can trust to represent you and fight for your freedom. Mark Albert Attorney At Law has been successfully representing those accused of crimes for over 30 years. Whether you have been arrested for a DUI, assault, drug possession, or any other felony or misdemeanor, turn to criminal defense attorney Mark Albert in Elk City, Oklahoma today and schedule an initial case consultation.
After falling victim to a personal injury, you deserve a chance to hold the negligent party accountable and seek the financial compensation that is owed to you. Mark Albert Attorney At Law represents those who have been injured in car, truck, and work-related accidents. He provides well-rounded representation from litigating for you in court and dealing with insurance companies when they are not offering you what you deserve. Reach out to him in Elk City, Oklahoma today and schedule a consultation.